In Mundo Pastel we are in luck! Our main objective, in addition to quality and flavor, is MAXIMUM FOOD SAFETY, it is not just us anymore, the IFS Food 7 International Certificate also says it.
Mundo Pastel, S.L has obtained the International Food Standard v.7 (IFS) certification, which certifies the food safety of the products it makes and sells: tartlets, vol-au-vents and pastry products.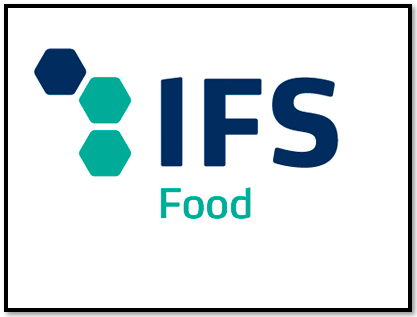 This certification represents a very important step for the company because thanks to it, Mundo Pastel S.L. manages to confirm its commitment to quality in all its departments. One of the main objectives of IFS Food v.7 is to guarantee the food safety of the final consumer.
The IFS Food v.7 certificate is one of the most important and demanding in the world of food safety, which guarantees that Mundo Pastel complies with one of the most rigorous standards in the world, achieving a score of 90.91%, which guarantees the implementation work carried out and the effort of the entire staff. In the following link you can consult all the details of the IFS Food Certification v.7.